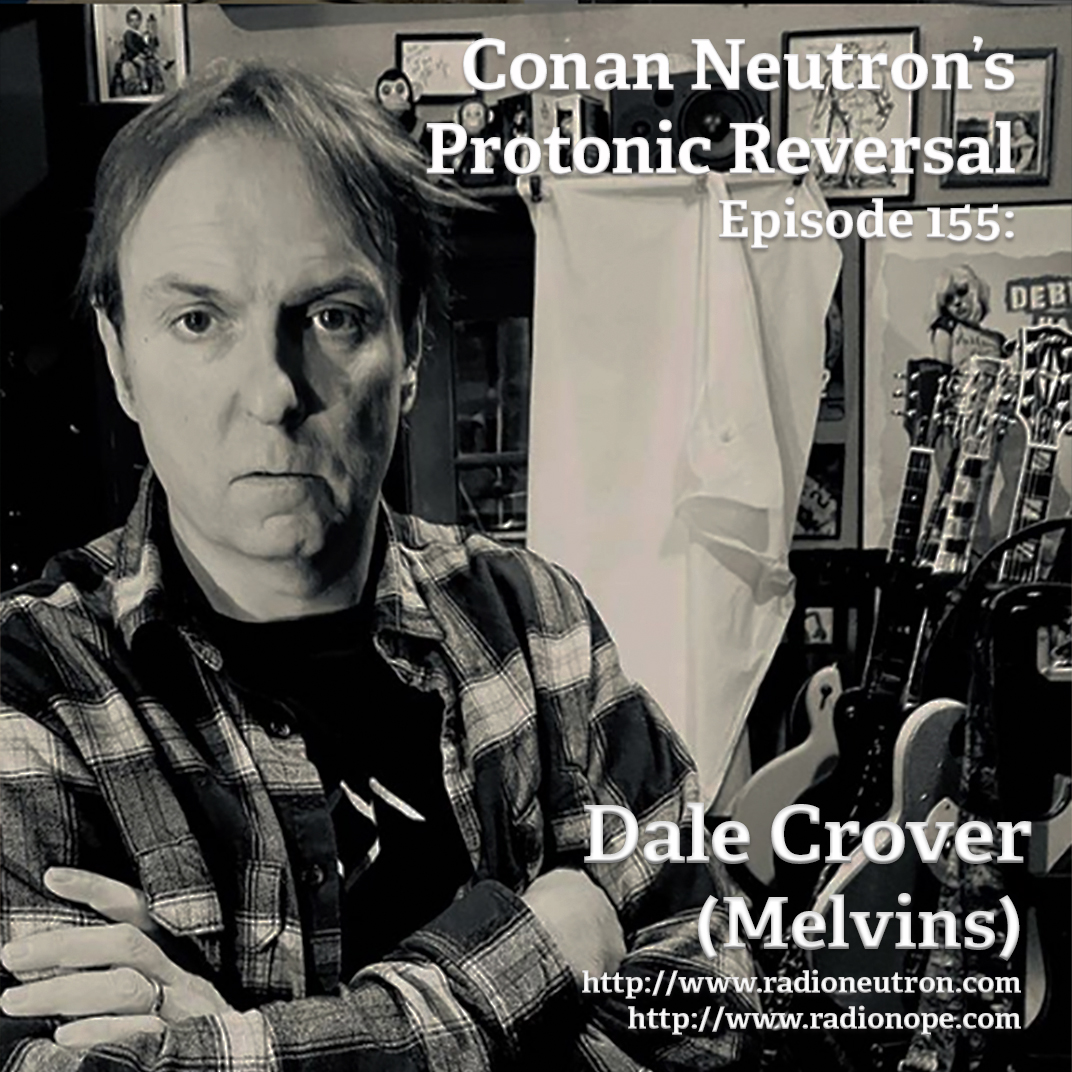 It's Dale Crover! of the Dale Crover Band, Melvins, Altamont and… well, Conan Neutron & the Secret Friends! He's been on before, but never in his own episode. And here it is. Awesome.
-Quarantine life.
-Dale Crover Band – Sell Out
-The Who – Sell Out
–Being on a split single and being on both sides. (DCB/NeutronFriends)
-Drum record on JNR
-Bringing the Dale Crover Band into being an actual band.
-Altamont
-Recording with Mark Arm and Steve turner of Mudhoney!
-Collaborations (Helms Alee!)
-Sound of Sirens!
-A sense of adventure in the studio/trying new stuff with Toshi
-Plan D!
-Working on others stuff vs. your own
-Nocturnal Habits record
-Different kinds of percussion
-The KISS style solo records
-Melvins @ Gilman/Covered Wagon (San Francisco Days)
-Atlantic
-Lysol / Lice-all (copyright/trademark vs. generic term)
-Mark Deutrom/Lori Black
-Covering Going Blind/KISS and then later playing it live with Gene Simmons.
-Playing with KISS and playing with Rush.
-Double drums with Coady Willis and playing with Jared Warren
-Hold it In
-Mike and the Melvins
-Reconciling with Kevin Rutmanis
-P.I.L./Flowers of Romance/Martin Atkins/American Bandstand
-Setting up the Melvins space for Ministry
-Steven McDonald in Melvins
-General quarantine wrap-up, QUARANTIME!