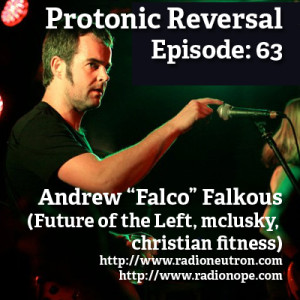 (stream and download – Episode 63)

B Hamilton record release round up. the word "Gubernatorial", militantly believing in nothing, Cohen brothers, there will be blood… Eventually. "The worst PROPER film.". The process of creation, bands vs tales, Lightsaber Cocksucking Blues as a failed Whole Lotta Rosie rip off, mclusky charity gig wrap up, crowdfunding, stories about songs, song by song, the joy of the act of creation and other general mirth and merriment.
interview starts at roughly the half hour mark.
Conan Neutron & the Secret Friends – Casually Intense (Opening Theme)
Lardo – Clownfish
christian fitness – All Ghosts to Medicine Counter Four
mclusky – That Man Will Not Hang

B. Hamilton – Tight Life
Flipper – Sex Bomb (single version)

christian fitness – The Good Sword
Shellac – The End of Radio (Closing Theme)