Rebecca and Michael from Happy Fangs stop by the studio to talk. Brenna Betts sits in as cohost and hilarity and mirth ensue.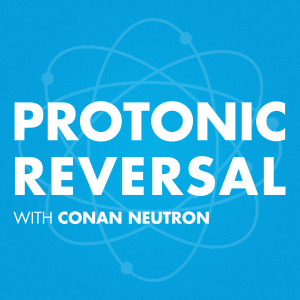 (stream and download – Episode 7)

00:00:00 Tilts – Ozark Bowtie (Protonic Reversal Theme)
00:04:05 Happy Fangs – The Truth
00:06:44 Happy Fangs interview part 1
The third fang, noted sexist Conan Neutron, Greatness, graveness, Grape ape, RV benefit, Battlestar Galactica, Million Dollar Baby. DJ Scratchatory rape and other "badass' dj names
00:18:04 Happy Fangs – Perk Up
00:20:51 Hurry Up Shotgun – Abracadabraham Lincoln
00:26:31 Happy Fangs interview part 2
00:26:56 Call from Austin Pitts of Hurry Up Shotgun
in-ter-ven-tion INTER-VEN-TION! On "instasongs" and "sex and food… and heroin", rap battle /reward
00:37:03 Happy Fangs – Hiya Kaw Kaw
00:40:45 Happy Fangs interview part 3
Happy Fangs tour, DJ Other Male In the Room, Pittsburgh vs. Pittsburg, Bovine Sex Club, going international…
00:50:01 Happy Fangs – That Activity
00:52:52 Happy Fangs interview part 4
DJ Ray of sexism. DJ names for Brenna, DJ Real Time Drop, Jeff Goldblum and the Jeff Goldblumangroup, Courage rock, "Nickel back", "hick hop" "Big smo" the Scatman…
HF tour. Social media mongering…
01:08:07 Happy Fangs – Lion Inside You
01:11:08 B. Hamilton – EVerything I own is Broken
01:16:00
Brenna's coworkers listen to the Seinfeld theme song at work.
01:19:37 Dead Rider – Blank S©reen
01:24:01 Night Marchers – All Hits
01:27:09 On the band The Night Marchers… Dead Rider as a "more evil TV on the Radio" and underwhelming bands.
01:34:53 Risk/Reward – B Side
01:37:45 Body Futures – Save the Clock Tower
01:43:03 Red Fang show recap, on show hopping, Their / They're / There the band and Creative Adult
01:50:24 fugazi – Great Cop
01:52:15 Shellac – End of Radio (Closing Theme)