Ep201: Chris Williams (Maple Stave, Plastic Flame Press, The Operative)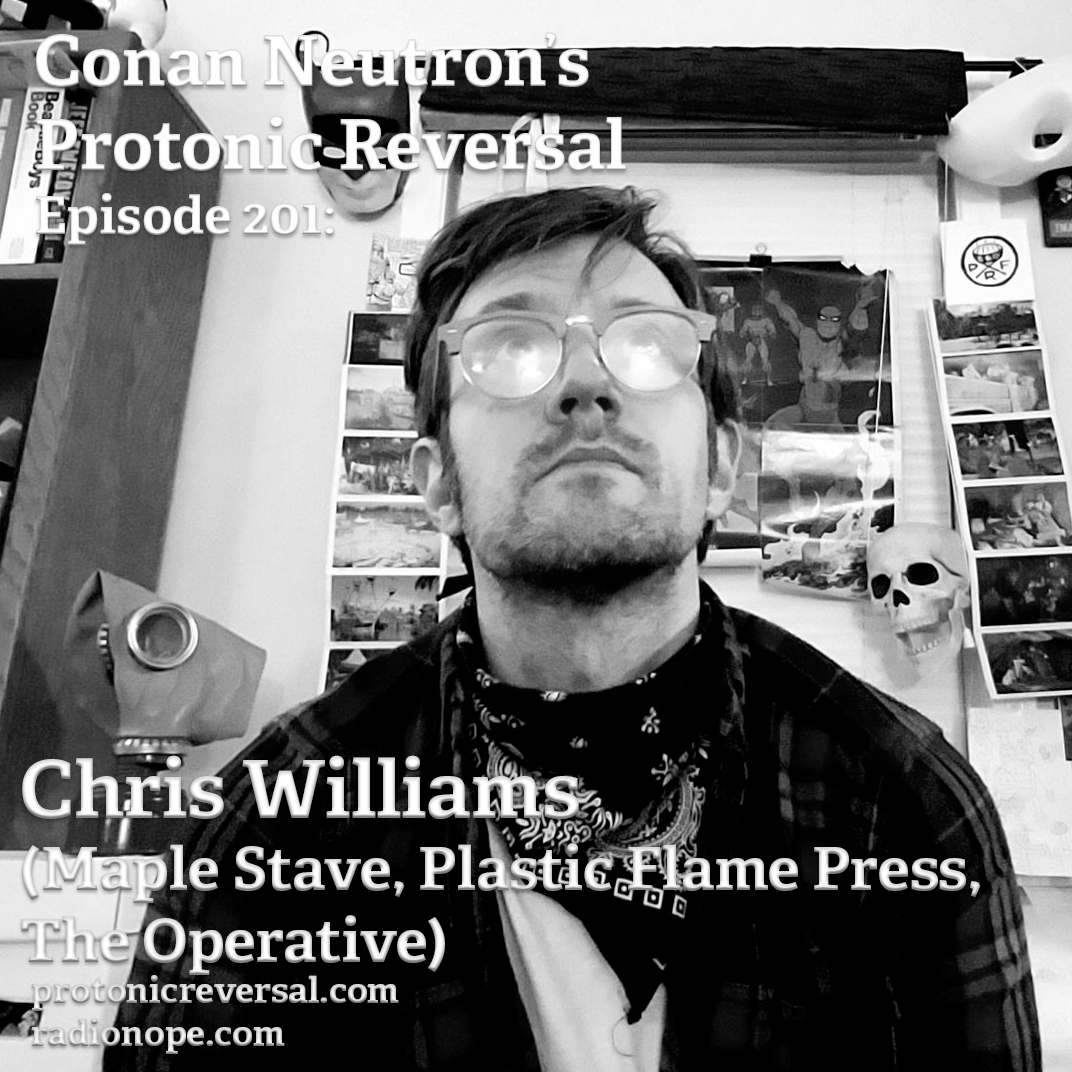 It is the 201st episode of Conan Neutron's Protonic Reversal with the incredible Christopher Williams of Plastic Flame Press and Maple Stave. The creative and talented young man, who is launching the second season of his excellent interview podcast: The Operative.
Screen printing! Bands! Shows! WDYDWYD?!
Podcast: Play in new window | Download