Ep195: Buzz Osborne & Trevor Dunn (Melvins, Fantomas, Mr. Bungle, King Buzzo [with Trevor Dunn])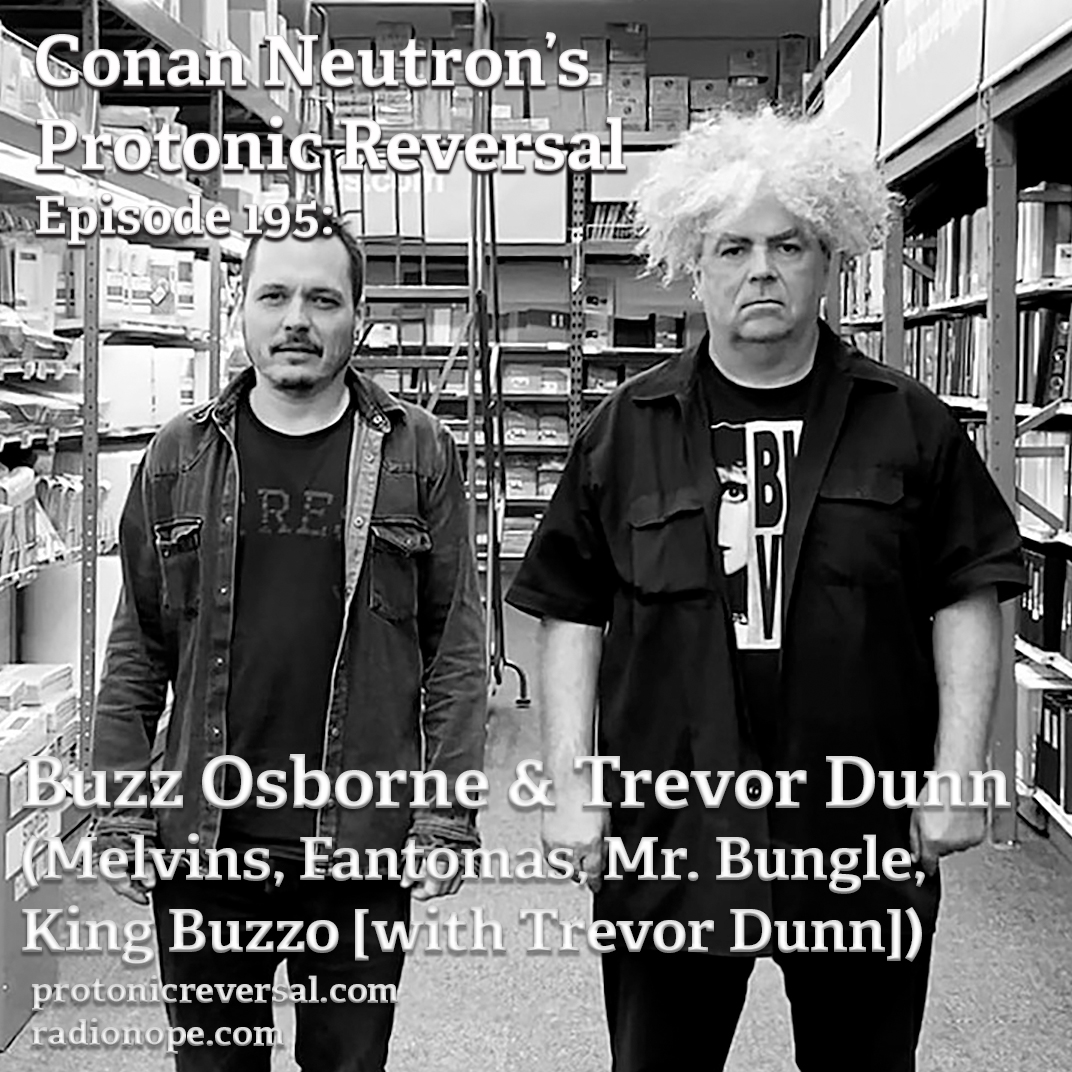 Buzz is from the Melvins, Trevor is most known for Mr. Bungle but has done a *LOT* of stuff.
Buzz Osborne & Trevor Dunn are today's guests we talk about "Gift of Sacrifice", Buzz's new acoustic record w/Trevor on bass, fantomas! Mr. bungle! tomahawk! trio-convulsant! 50 states in 50 days! Melvins lite! Terry Bozzio! and lots lots more.
(administration note: this interview occurred several days before the two year old Buzz Osborne appearance with Gavin Mcinnes, and contains no references to that appearance. reaction or aftermath. It is the view of Conan Neutron's Protonic Reversal that appearance has been addressed and clarified in other media.)
Podcast: Play in new window | Download